Description
Because of its chemical makeup, Frankincense oil holds significant renewing properties that give it a wide variety of uses. For centuries, Frankincense has been for its soothing and beautifying characteristics - particularly for rejuvenating the skin and promoting feelings of relaxation.
Frankincense Touch
Enjoy the benefits of Frankincense in a base of Fractionated Coconut Oil. Ideal for children and individuals with sensitive skin.
MAIN BENEFITS:
Soothes skin
Reduces the appearance of imperfections
Promotes peaceful, relaxing and satisfied feelings of overall wellness
USES:
Add two drops to moisturiser to reduce appearance of blemishes and rejuvenate skin.
Massage Frankincense into hands and feet for a warm, soothing effect after strenuous skin.
Apply Frankincense to cuticles and nailbeds to maintain healthy-looking fingernails and toenails.
Combine Frankincense with a carrier oil in a small spray bottle and use as a daily perfume.
Apply to pulse points to unwind and relax.
CAUTIONS Possible skin sensitivity. Keep out of reach of children. If you are pregnant, nursing, or under a doctor's care, consult your physician. Avoid contact with eyes, inner ears, and sensitive areas. Avoid sunlight or UV rays for up to 12 hours after applying product.
Reviews
There are no reviews for this product.
Those who ordered this product also liked the following items:
Preview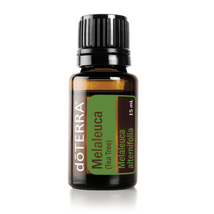 Preview