Eco-friendly yoga accessories
In harmony with nature
You probably have noticed that people around you started yoga for many different reasons. In Western Europe the main reason for practicing can be due to some physical or mental health problems. Along your way you experience the benefits of yoga on physical and mental levels, but after a while you will realize yoga is not just about restoring or preserving our health. The more we practice the more conscious and sensitivee we become for the disharmony in our environment. 
As we gain more awareness we realize that the protection of our environment is just as important as the protection of our health because this is the only way we can live in harmony. That is why environmental protection is a crucial aspect in a yogi's life.
But how can we support and protect the environment with yoga? First of all, if we use such kind of accessories which production technology and materials do not harm the environment with waste.
The following items not only support your practice, but the protection of our environment. 
Manduka LiveOn collection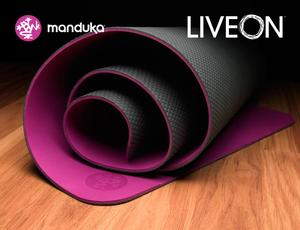 Practice sustainability with this revolutionary, eco-conscious mat, made of 100% reclaimable & recyclable PLUSfoam®. The Manduka LiveON Yoga Mat has supportive cushion to protect your bones and joints, a sticky surface for ultimate grip, and it is part of a bright future for this planet we love. When you are finished with the LiveON Yoga Mat, it can be recycled into another earth-friendly LiveON product.
Have a look at Manduka LiveON collection >>
Manduka eKO collection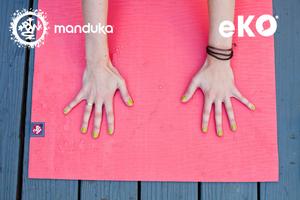 Manduka eKO eco-friendly yoga mat is made from biodegradable, non-Amazon harvested, natural tree rubber providing cushion and support for your practice while protecting the planet. It offers an unparalleled grip to perform even in the sweatiest of conditions.
Manduka Yoga Towels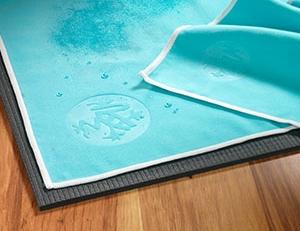 Manduka use environmentally friendly production technology and recycled materials for its towels.
Manduka Yoga Accessories
Manduka yoga props are also made from recyclable and recycled materials and made with virtually zero manufacturing waste.
Have a look at these amazing props! >>
Bloom Rag Bag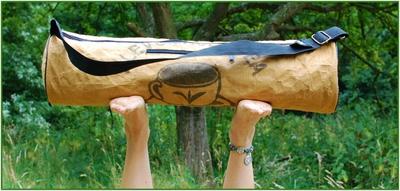 Besides environment protection, the support of our fellowmen becomes important irrespectively of how far away we live from each other. By buying a BlooM Rag Bag you also support the workers of a small rooftop factory in Tamil Nadub, in a small province in the south of India.
View the recycled BlooM Rag bags with unique prints >>
Facility - Sustainability - Happiness